Australia's most epic Beer Club
FRESH CRAFT BEER DELIVERED
Best-Selling Subscription
Hitman 8 Pack
Try 8 new beers every month
Digital tasting notes
Epic member perks
Skip, pause or end your membership anytime

"To know that I'm alive at the same time as the existence of a craft beer speciality liquor store is a wonderful thing. Great range of beer, and friendly staff."
– Danny

"An Aladdin's cave of craft beer!"
– Mick

"Wicked cool shop! The crew here are legends!! So much knowledge and banter to share about beer. Super cool growler station with beers hard to get elsewhere. If you're going to shop anywhere for beer it should be here!!!!! 5 thumbs up and a big toe!! YOU GUYS ROCK!"
– Ale King
want $15 off your next order? JOIN OUR MAILING LIST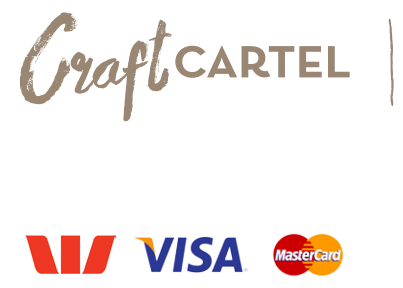 Order the best craft beer in Australia online
Craft Cartel Liquor is an Australian craft beer speciality store with over 700 curated beers on range.
Australian craft brewers are colourful characters who love to push the boundaries when it comes to flavour. From Pale Ales and IPAs to Sours and Stouts, we're here to share their stories and unique creations with you. Craft your own Ultimate Mixed Case of 16 craft beers or choose one of our popular selections.
Beer Delivery to Brisbane, Melbourne, Sydney & More
Keen to discover the best craft beer Australia produces? Why not sign up to our Craft Beer Club from just $59. Each month we deliver eight unique beers fresh from the brewery to your door with tasting notes, so you pick up some crafty knowledge along the way. Plus get Member perks every time you shop with us.
Searching for the perfect gift for a brew-loving friend? We have a range of gift packs and subscriptions for every taste. Our Craft Beer Gift Packs such as the Top 10 Tinnies are a great way of introducing friends and family to the best brews our country produces.
Looking for something that will really make a beer lover's day? Give the gift of a 3 Month Craft Beer Subscription and you'll be saying 'happy birthday', 'I love you' or 'thank you' for three whole months.
Thanks to our reliable beer delivery service Australia-wide, there's never been a better time to explore what local craft beer has to offer. Buy a box of your favourite beers from our range and we'll deliver it to any Australian city, from Melbourne to Brisbane and more. 
Buy Craft Beer & Liquor Online
It's been 20 years since we opened our doors in Sydney, and 10 years since we begun building our craft beer range. We now have over 700 craft beers and a growing selection of unique wine and spirits available to buy online in Australia, all that's left is for you to choose your favourite drop. With delivery to all major cities, from Brisbane to Sydney, Melbourne and beyond, we're all about connecting taste connoisseurs with a memorable liquor experience. If you have any questions or comments regarding our online store feel free to
contact us
on (02) 8055 3711 or by email at
beer@ccliquor.com.au
. Or, visit our flagship store if you're local to Sydney which is open 7-days a week.