THE ULTIMATE IN CRAFT BEER AWAITS
WELCOME TO A WORLD OF MEMBERS-ONLY EPIC DISCOUNTS
At Craft Cartel we wade through thousands of new releases and breweries to bring our members the ultimate curated craft beer selection every month. We've helped thousands of craft beer lovers enjoy some of the finest frothies in the land, delivered conveniently to their door!
OUR MARKET LEADING HAPPY HOUR IS FOR ALL BEER LOVERS!
Members get priority access to new-release mixed packs and promotions (like Happy Hour), access to members-only pricing, exclusive offers & giveaways. No matter whether the beer club subscription is for yourself or a gift, be prepared to be blown away.
YOU HAD ME AT BEER…
DID YOU KNOW ABOUT OUR COMPETITIVE
3-FOR-1 CASE SHIPPING RATES?
Get three cases of beer delivered to your door for the price of one for eligible addresses view shipping.
QUALITY CRAFT BEER DELIVERED FRESH TO YOUR DOOR!
Best-Selling Subscription Hit man 8 Pack
Try 8 of the best curated beers every month
Digital tasting notes
Epic member perks
Skip, pause or end your membership anytime

"To know that I'm alive at the same time as the existence of a craft beer speciality liquor store is a wonderful thing. Great range of beer, and friendly staff."
– Danny

"An Aladdin's cave of craft beer!"
– Mick

"Wicked cool shop! The crew here are legends!! So much knowledge and banter to share about beer. Super cool growler station with beers hard to get elsewhere. If you're going to shop anywhere for beer it should be here!!!!! 5 thumbs up and a big toe!! YOU GUYS ROCK!"
– Ale King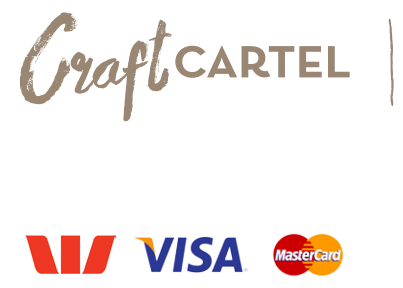 JOIN THE best craft beer CLUB in Australia online
Craft Cartel Liquor is an Australian, family-owned independent craft supplier. We strive to provide the best craft beer in the country providing our Beer Club Members with quality curated craft delivered conveniently to their door, fresh every month.
As part of the Craft Cartel Beer Club Membership, members enjoy the ultimate craft experience, receiving the best-curated range, a rewarding membership experience – with a free case giveaway every week – and value with priority access to our best-in-market Happy Hour every Tuesday and members-only epic discounts on case rates.
It is our mission to wade through thousands of new releases and hundreds of breweries to hunt down the ultimate Happy Hour deals, members-only epic discounts, new-release mixed packs, monthly promotions, and the best curation for beer club members each month.
Join us for the ultimate craft beer experience.
Competitive shipping rates for beer deliveries Australia-wide
Keen to discover the best craft beer in Australia from some of the best Australian craft breweries? Of course!
GET 3-FOR-1 CASES SHIPPED FROM a LOW $9.96*
Check your postcode on our shipping calculator to see if you are eligible to get 3 cases of beer delivered from a competitive low rate of $9.96 for most metro areas in Australia. That's amazing value for beer deliveries to Melbourne, Brisbane, Sydney, Adelaide, and Perth!
QUALITY, VALUE, AND MEMBERSHIP PERKS
Become a Henchman to unlock $30 value for only $25 per month and get members-only pricing OR choose a monthly case of 8 curated craft beers for $59 +shipping and enjoy all the perks of membership as a Hit Man.
LIKE TO SHARE A BEER WITH A MATE? SAVE MORE WHEN YOU DOUBLE DOWN
The Hit Man loaded with 16 curated craft beers (2×8 beers) is perfect for members to cheers to! And great value too at only $99 + shipping. (Sure to hit the mark with a beer-saving discount of $19 OFF!)
THE MEMBERSHIP EXPERIENCE
Each month we deliver unique beers fresh from some of the best breweries across our beer-loving nation, delivered conveniently to your door with digital tasting notes online (so you pick up some crafty knowledge along the way!)
Plus, Craft Cartel members get a 10% discount on new-release mixed packs, members-only epic case discounts, and priority access to Happy Hour – just some of the perks every time you shop with us!
GO AHEAD, MAKE A BEER LOVER'S DAY
Searching for the perfect gift for a brew-loving friend? We have a range of gift packs and subscriptions for every taste. Our Craft Beer Gift Packs such as the Top 10 Tinnies are a great way of introducing friends and family to the best brews our country produces. Give the gift that keeps on giving and you'll be in the good books for months. 3 months at least with a 3 Month Craft Beer Subscription
THE ULTIMATE CRAFT BEER EXPERIENCE ONLINE
With over 30 years of experience quenching the thirst of beer lovers across Australia, we know our beer! Rather than procuring a wide range we are committed to providing fresh curation for our monthly beer club selections and hunting down the most epic case deals to help keep our members' fridges full.
Craft Cartel stands for the ultimate craft experience with the best-curated range, membership experience, and value.
QUESTIONS?
Shoot us an email at beer@ccliquor.com.au and a member of the Cartel will get back to you asap. Cheers!